Is Yoan Moncada's Mind In The Right Place?
I may have taken Four Years of Honors Spanish in His School, but I'm not going to sit here and act like that got me anything other than A's on my transcripts and being able to read roughly 60% of a menu at a Mexican restaurant. However, if you listen to this and don't start instantly bobbing your head you have a massive dump in your pants.
The past few weeks haven't been kind on Moncada, and that's putting it lightly, but maybe he's hitting .193 and getting on base at a .288 clip because he was nervous about the reception of his first single.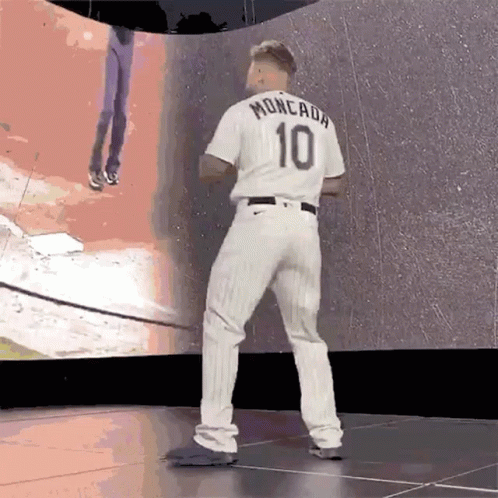 Yeah, don't think Yoyo has any confidence issues, but I do think Rick Renteria needs to sit him down for a few days and possibly send him to the 10-day IL to get his legs right. Danny Mendick has been playing great after Madrigal hit the IL and it looks like he's more than ready to be back on the South Side:
FanGraphs is giving the White Sox a 98.3% chance to make the playoffs as of this morning and there's no need to keep running Yoan into the ground. Slide Mendick over to third for the time being and Madrigal back at second. No need to stretch our guys thin at the moment. For my money, Yoan still has the potential to be THE best player on this team. Before you line up outside my house with fire and pitch forks, Luis Robert is a bonafide superstar, and so is Moncada- fight me on that. Don't get me started on Eloy either, despite having the defensive capabilities of a 9-year old right fielder he swings as good of a stick as almost any young hitter in baseball:
Long story short, it's August 27th, the White Sox are .5 game out of first place and are the hottest team in Major League Baseball winning 9 of their last 10. As a 20-year White Sox fan, this is the first time in my entire life where I've been fully able to appreciate what's happening on the field. I was a little too young to vividly remember '05, watched them religiously when Hawk continually convinced me retooled teams could win and buying $7 upper deck tickets during the rebuild has all led up to this. Let's bury the Royals this weekend and give the Twins fucking hell.
Checking Out